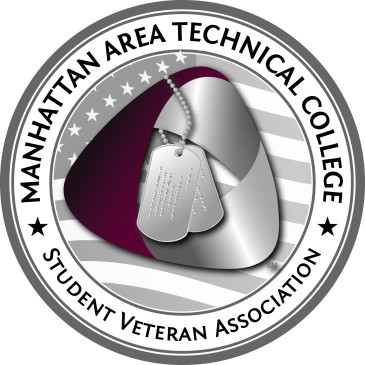 The Student Veteran Association was established in 2017 as a chapter of the Student Veterans of America. Student Veterans of America's mission is to provide military veterans with the resources, support, and advocacy needed to succeed in higher education and the following graduation. Their vision is that all veterans will succeed in higher education, achieve their academic goals, and gain meaningful employment. 

The SVA is the student lead veteran chapter  that empowers veterans to be informed consumers of higher education and make the most of the transition to civilian life. The chapter is the "boots on the ground" that provides peer-to-peer support, which is linked to academic success and an easier transition to campus for student veterans. Additionally, there are opportunities for scholarships, attending leadership summits, being apart of the creation of a vet center, and many community support events. 

 If interested joining please contact the SVA advisor at SVA@manhattantech.edu .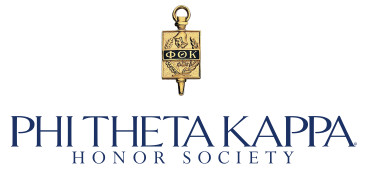 Founded in 1918, Phi Theta Kappa is an Honors Society focused on two year colleges. This fall semester, MATC joined the chapter and we have been assigned a chapter name - Beta Upsilon Kappa. Phi Theta Kappa, in addition to being an Honors Society, is also a service based organization. Some of the activities will benefit those in need, and others are just for fun. For example, some past activities included on October 17, 2012, members were asked to participate in the Bone Marrow Drive benefiting a former nursing student from MATC. Also, Phi Theta Kappa participated in the Veteran's Day Parade on November 11, "KS Read to Preschoolers", which entails visits to local preschools to read to children, and a silent auction to benefit Phi Theta Kappa. Phi Theta Kappa's purpose is not only to "recognize and encourage scholarship", but also to "provide opportunities for individual growth and development through participation in honors, leadership, service and fellowship programming" (according to their website, www.ptk.org).
If you are interested in finding out more about Phi Theta Kappa or the requirements to join, please contact Brian Koch and Suzanne Duncan at PTK@manhattantech.edu .
SkillsUSA is a national nonprofit student organization that serves students enrolled in career and technical education training programs at our nation's public high schools and colleges.  SkillsUSA's mission is to empower its members to become world-class workers and responsible American citizens.  Our SkillsUSA members grow as individuals and discover new abilities by setting their own goals, electing officers and planning and carrying out projects within our school chapter.  Whether planning a career day or a community service project, our SkillsUSA activities are learning experiences because students direct them.
If interested in joining please contact Frank Avila at skillsusa@manhattantech.edu. 
Student Activities Council (SAC)
The Student Activities Council is a student-led programming board that coordinates and executes events at Manhattan Tech. SAC seeks to promote campus unity and improve the quality of student life by providing entertaining activities and various serving opportunities for campus involvement.

The Student Voice Council plays a very important role at Manhattan Tech. They help share students' ideas, interests, and concerns. As well as assist in improving school climate, and create true communication between the faculty, staff, and administration. Program representatives will attend scheduled and announced meetings, meet with classmates to discuss ideas, concerns, and serve as a positive role model to other students. If interested in joining please contact SVC@manhattantech.edu. 
---